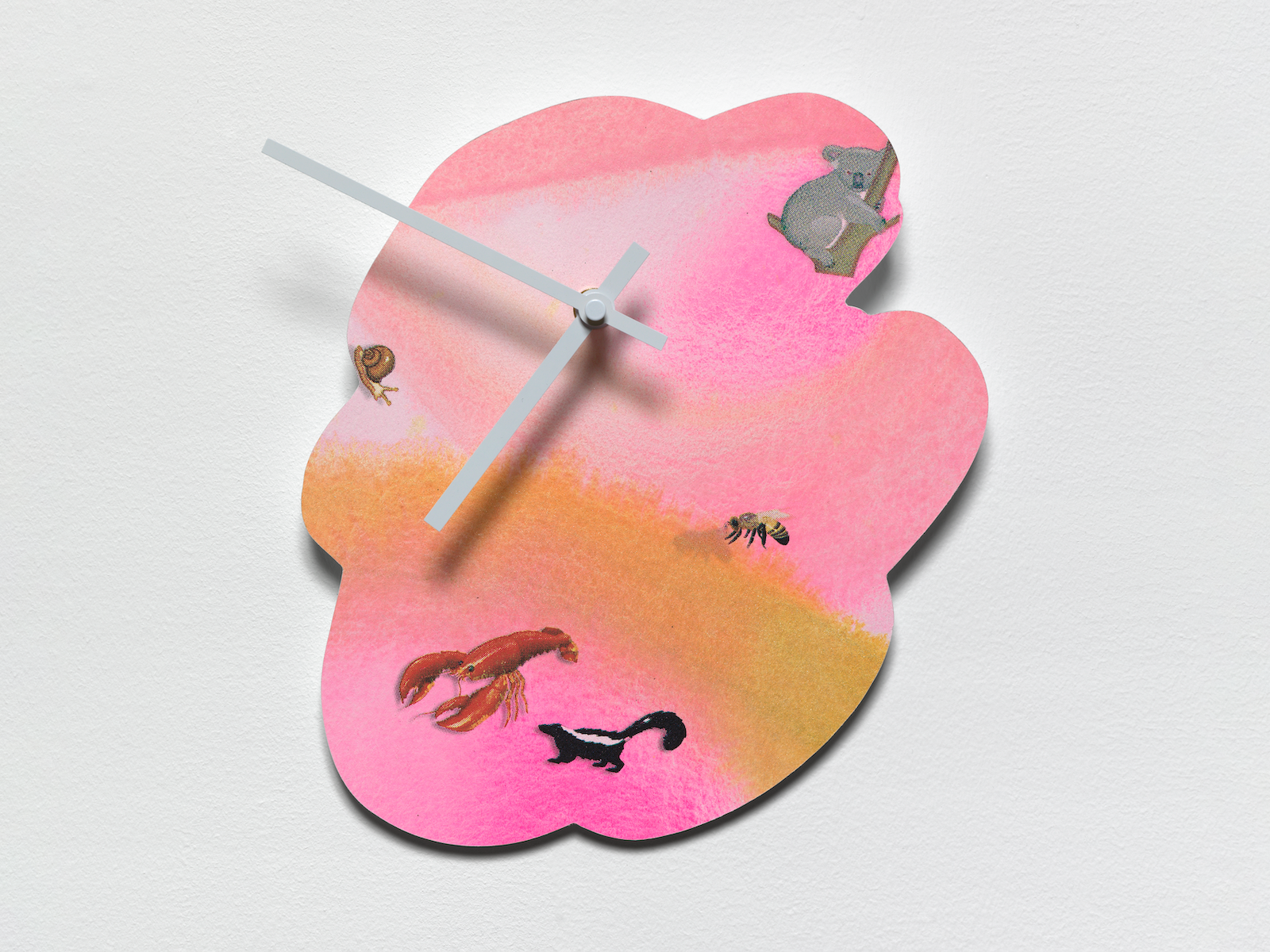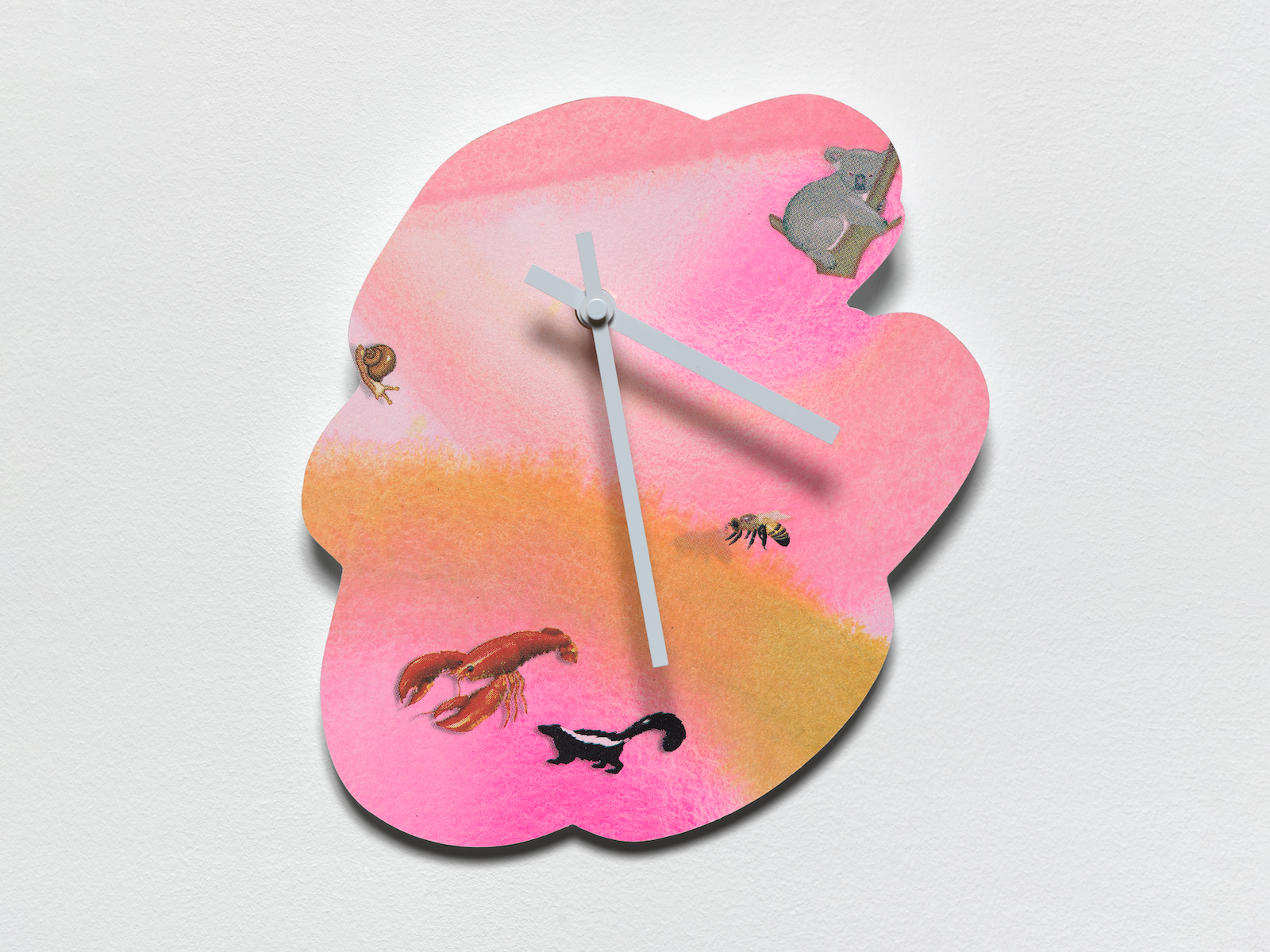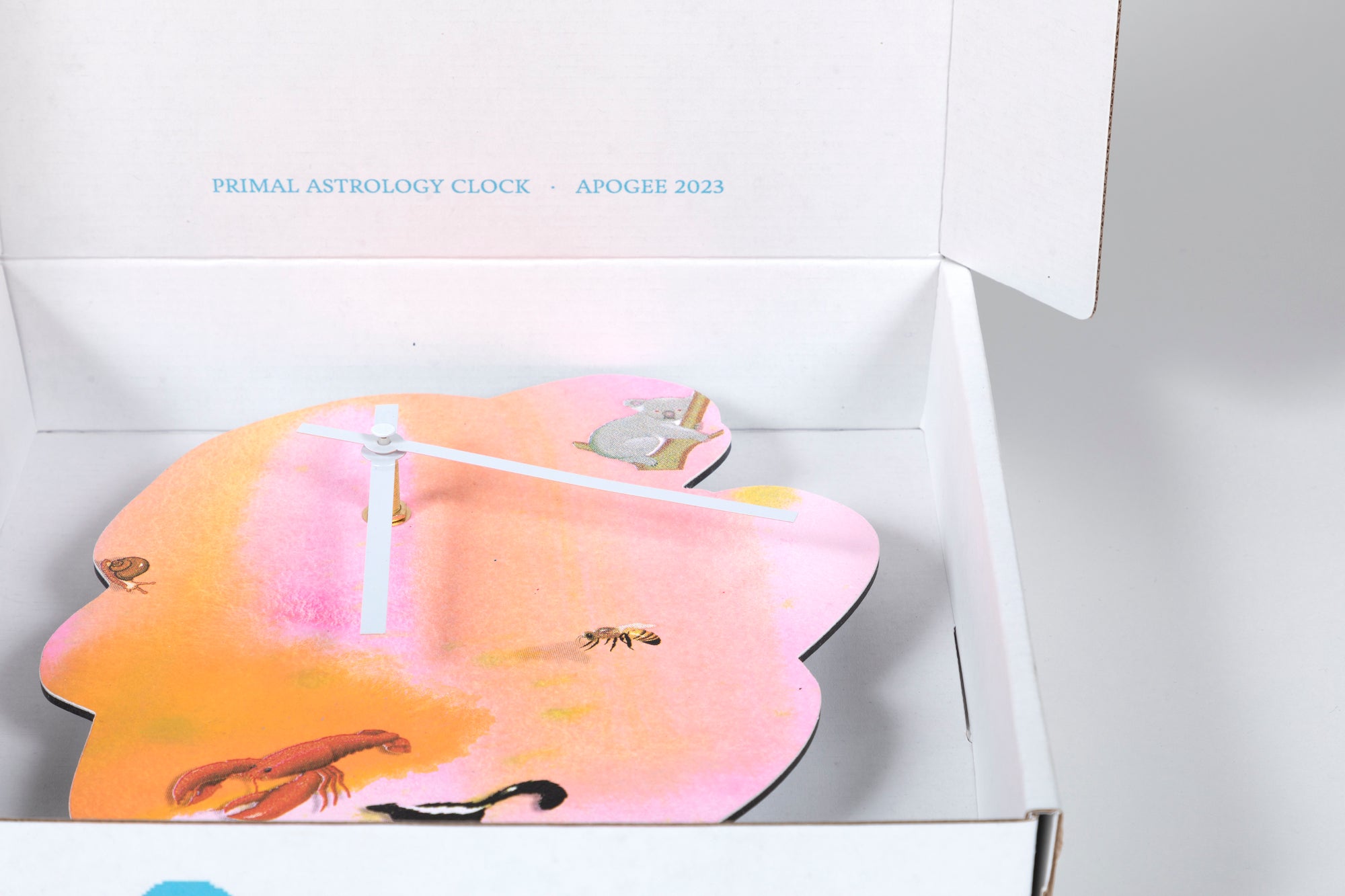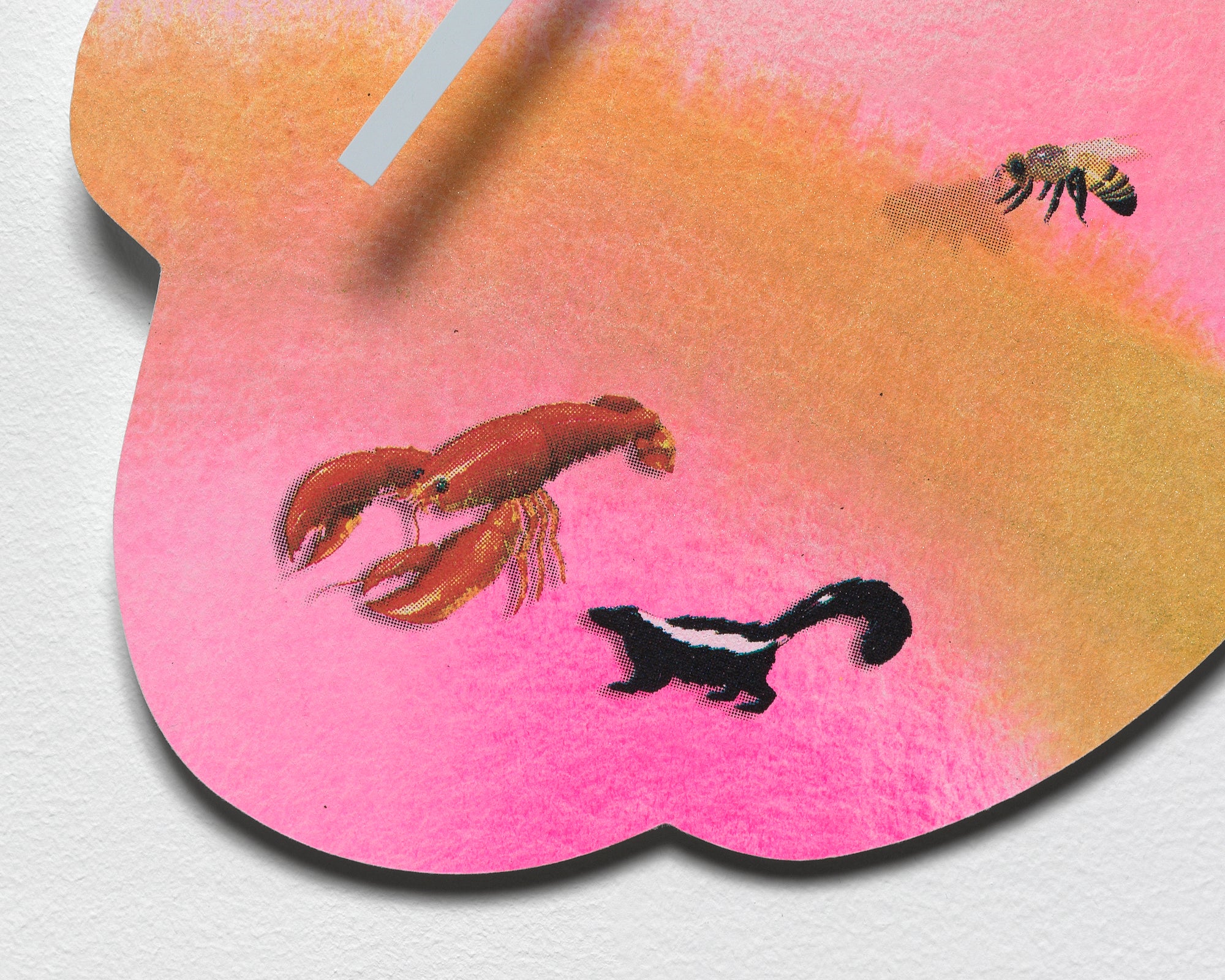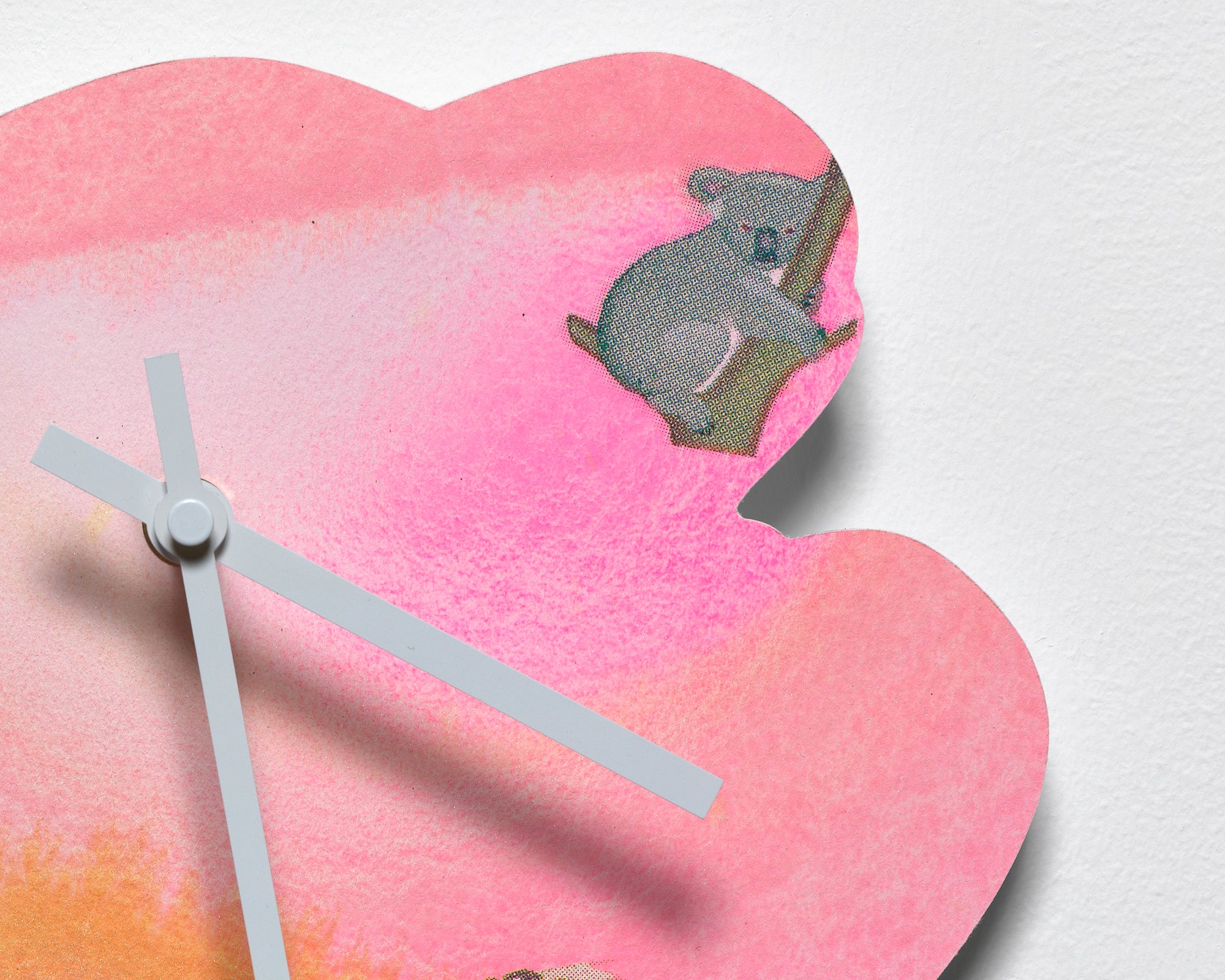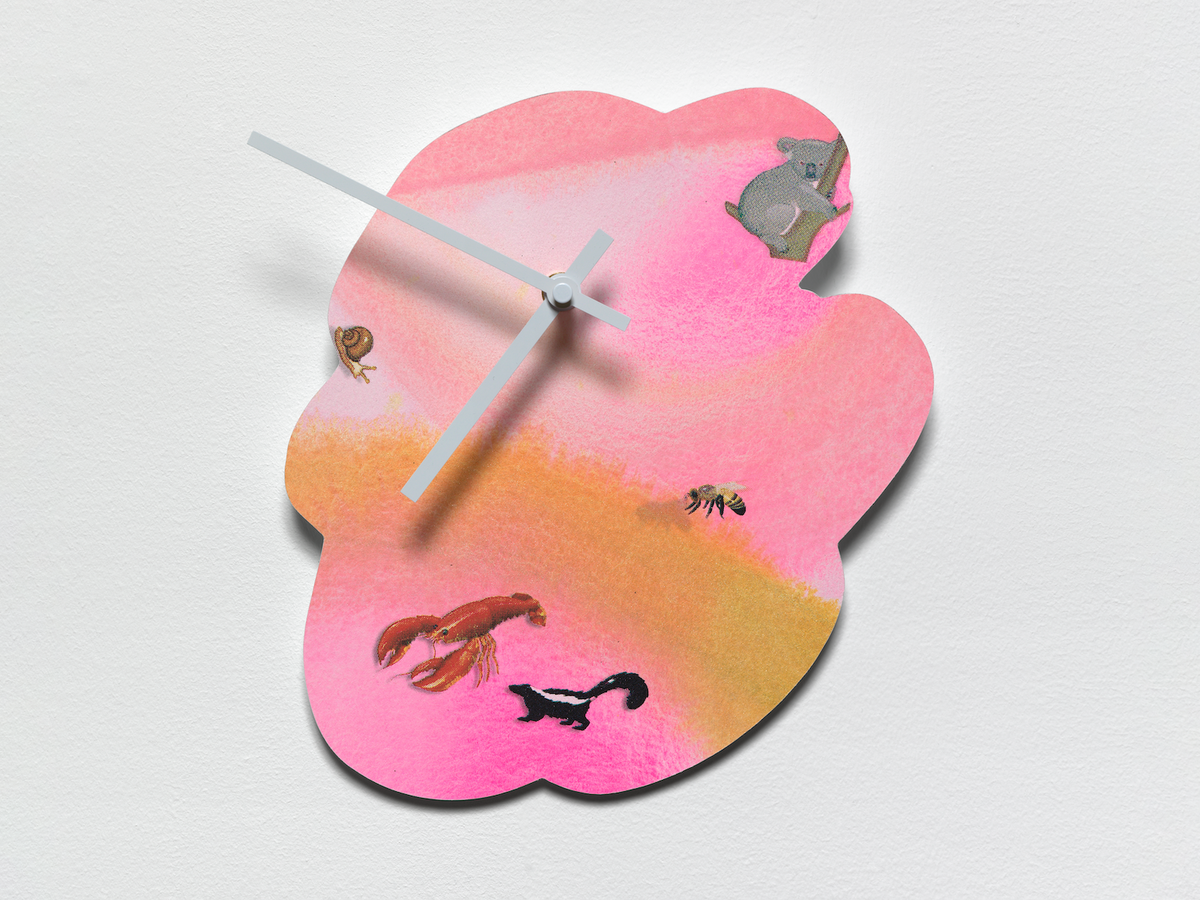 What is primal astrology? It is simply the combination of eastern and western astrology systems. The 12 solar and 12 lunar zodiac signs combine into 144 unique symbolic animals.
Primal Astrology Clock, 2023
Flashe on paper mounted to dibond, clock parts
10 x 9 x 2.5 inches
Edition of 52
Each clock features a unique painted background.