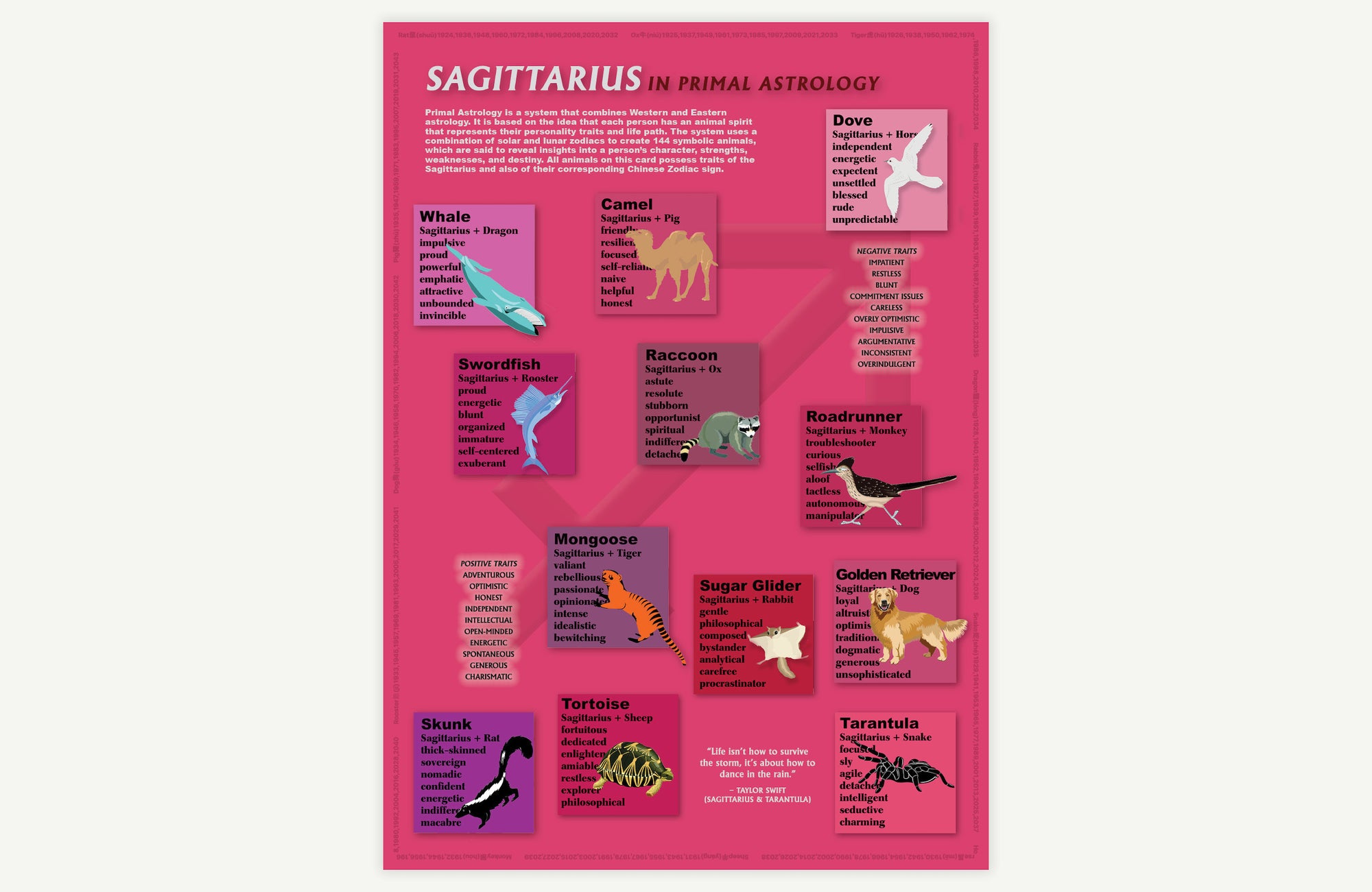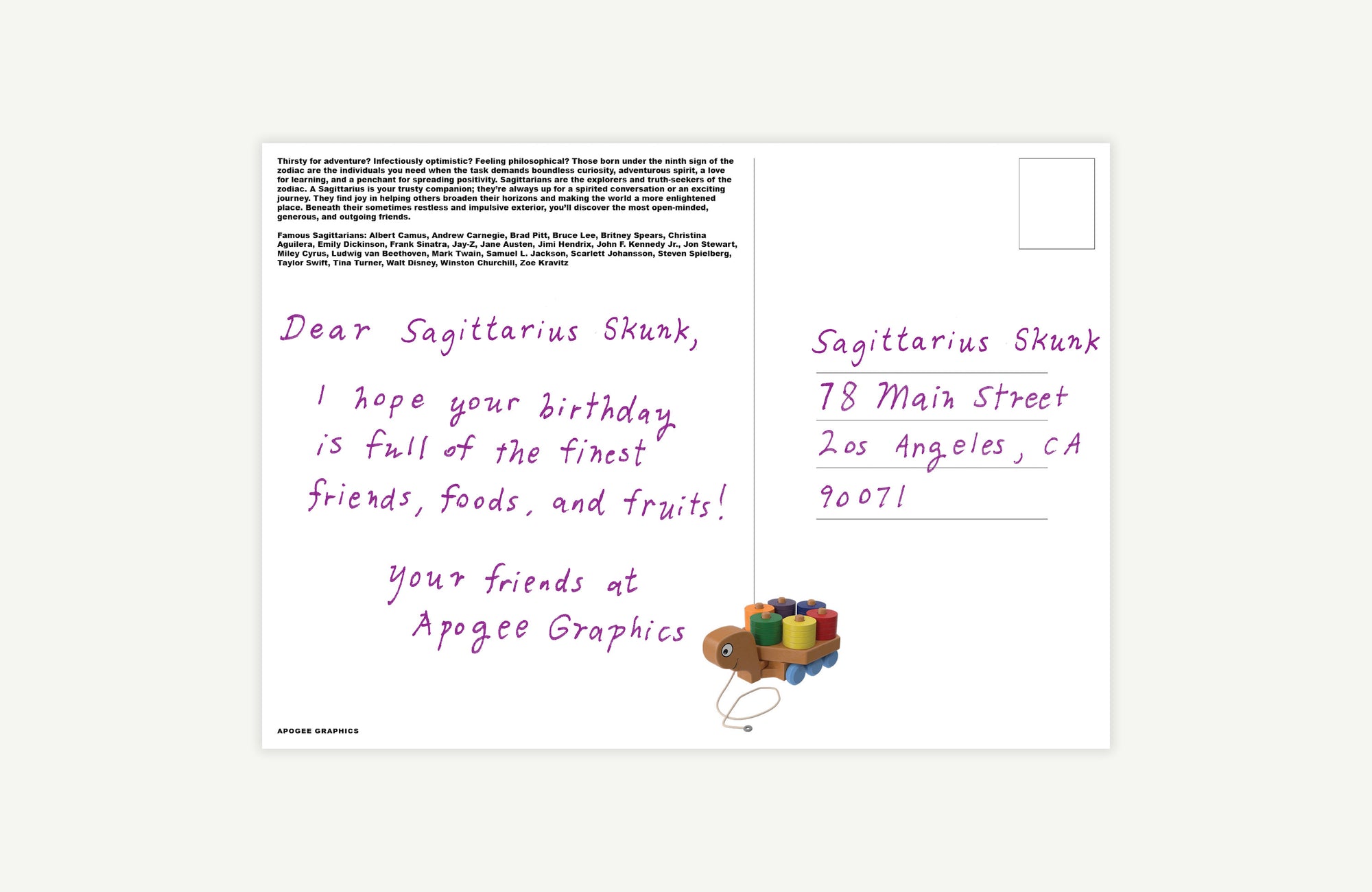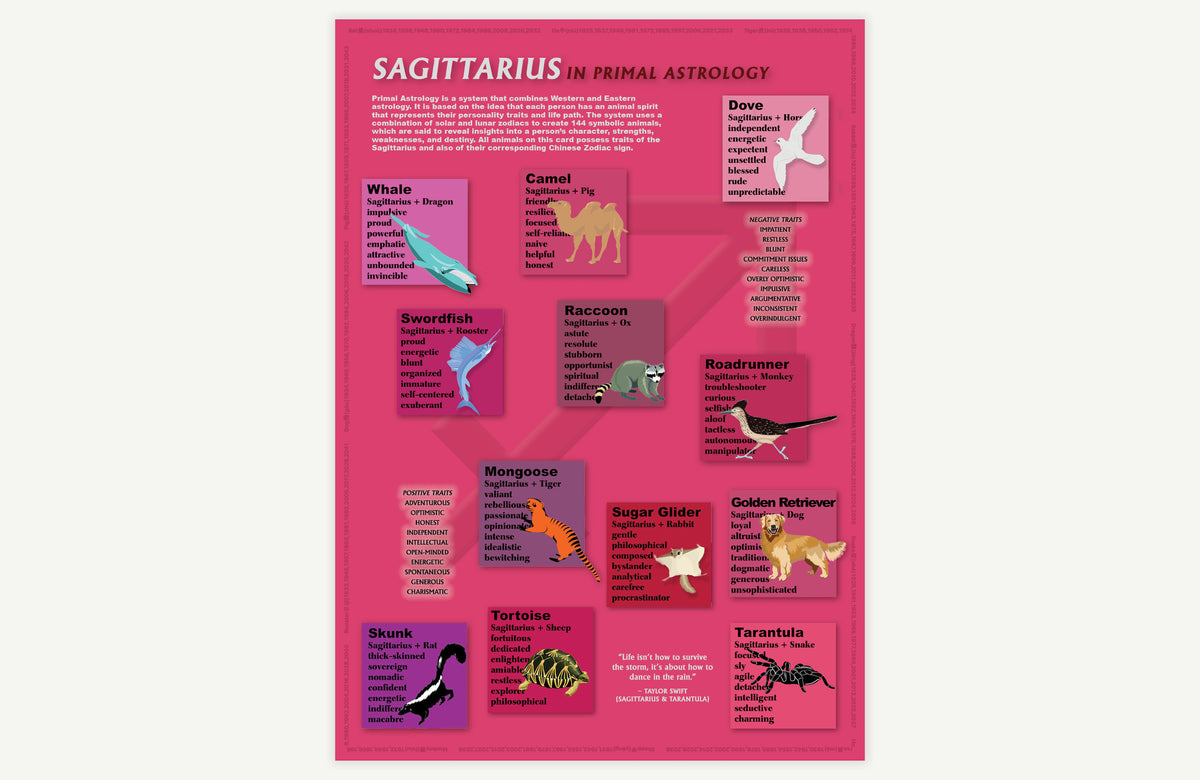 Sagittarius Primal Astrology Postcard | mailed with handwritten message
Send the Sagittariuses in your life this Primal Astrology postcard to let them know just how well you understand and appreciate them!
Primal Astrology is a system that combines Western and Eastern astrology. It is based on the idea that each person has an animal spirit that represents their personality traits and life path. The system uses a combination of solar and lunar zodiacs to create 144 symbolic animals, which are said to reveal insights into a person's character, strengths, weaknesses, and destiny. All animals on this card possess traits of the Sagittarius and also of their corresponding Chinese Zodiac sign. 
– – –
For Sagittarius season, Apogee is offering the service of mailing your Scorpio loved ones a handwritten postcard.
Reply to your order confirmation email with the following information:
Your message (200 character max.)
Recipient name
Recipient address  
Postage included.

Digital print

5 x 7 in.