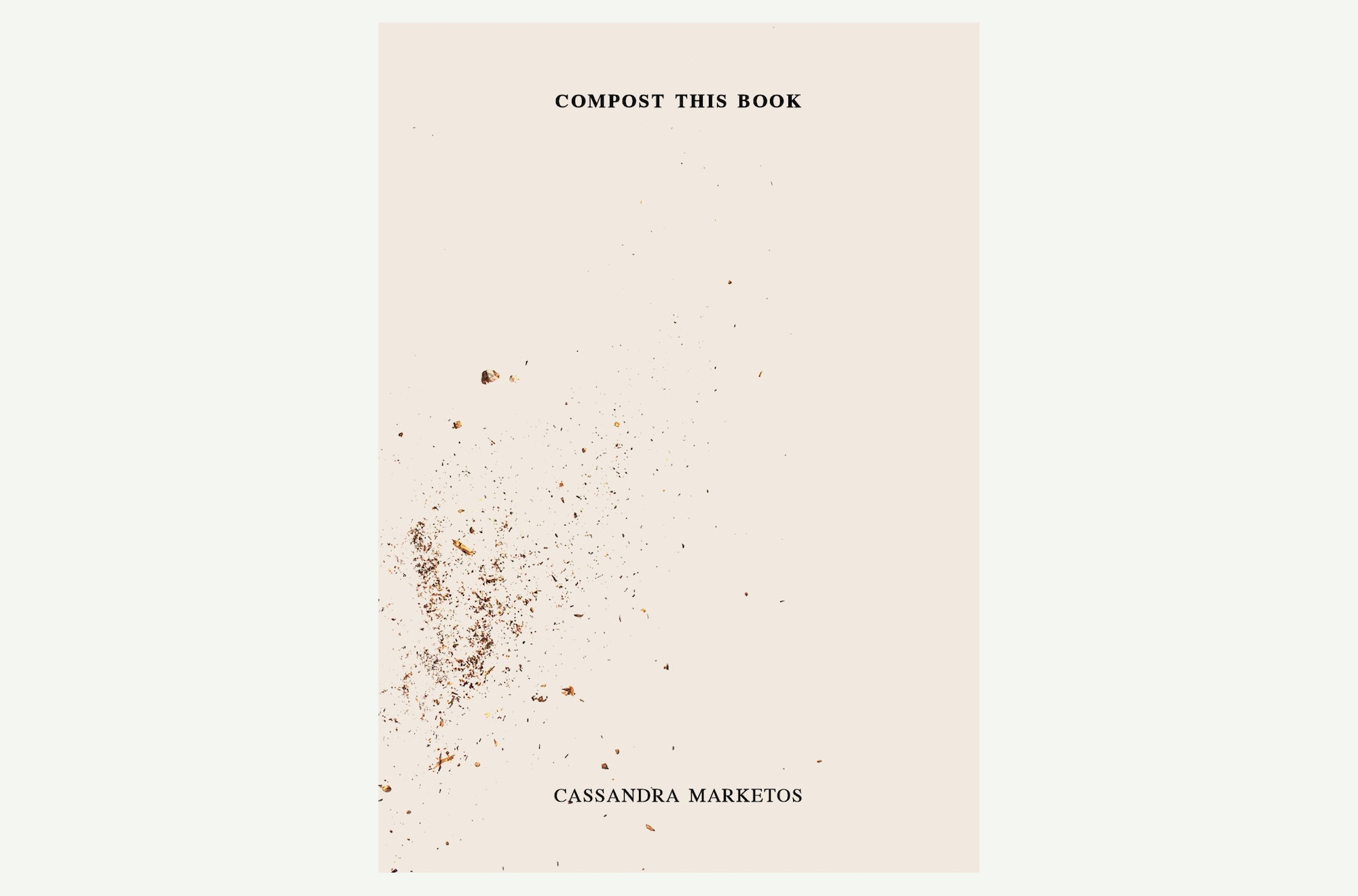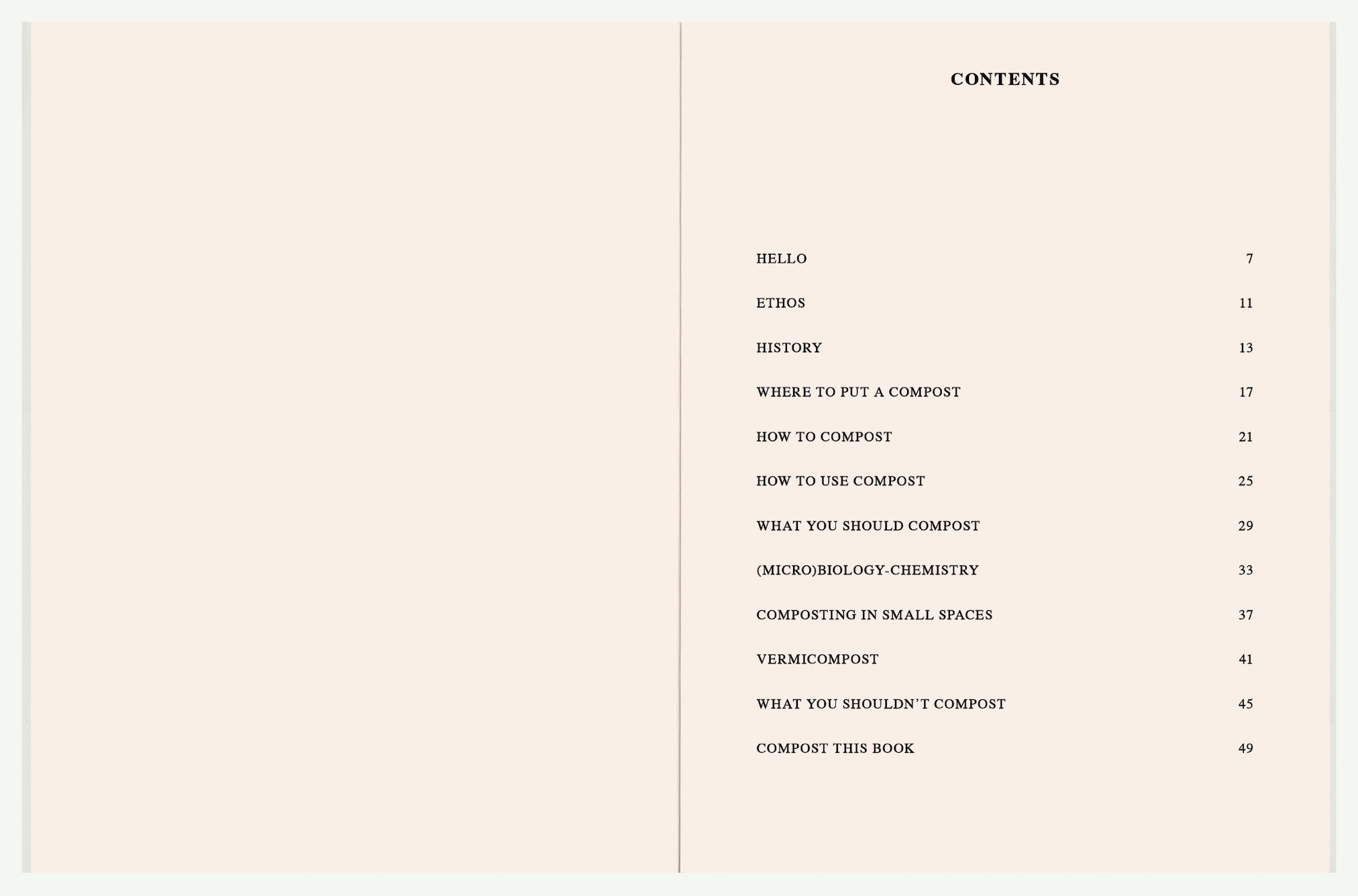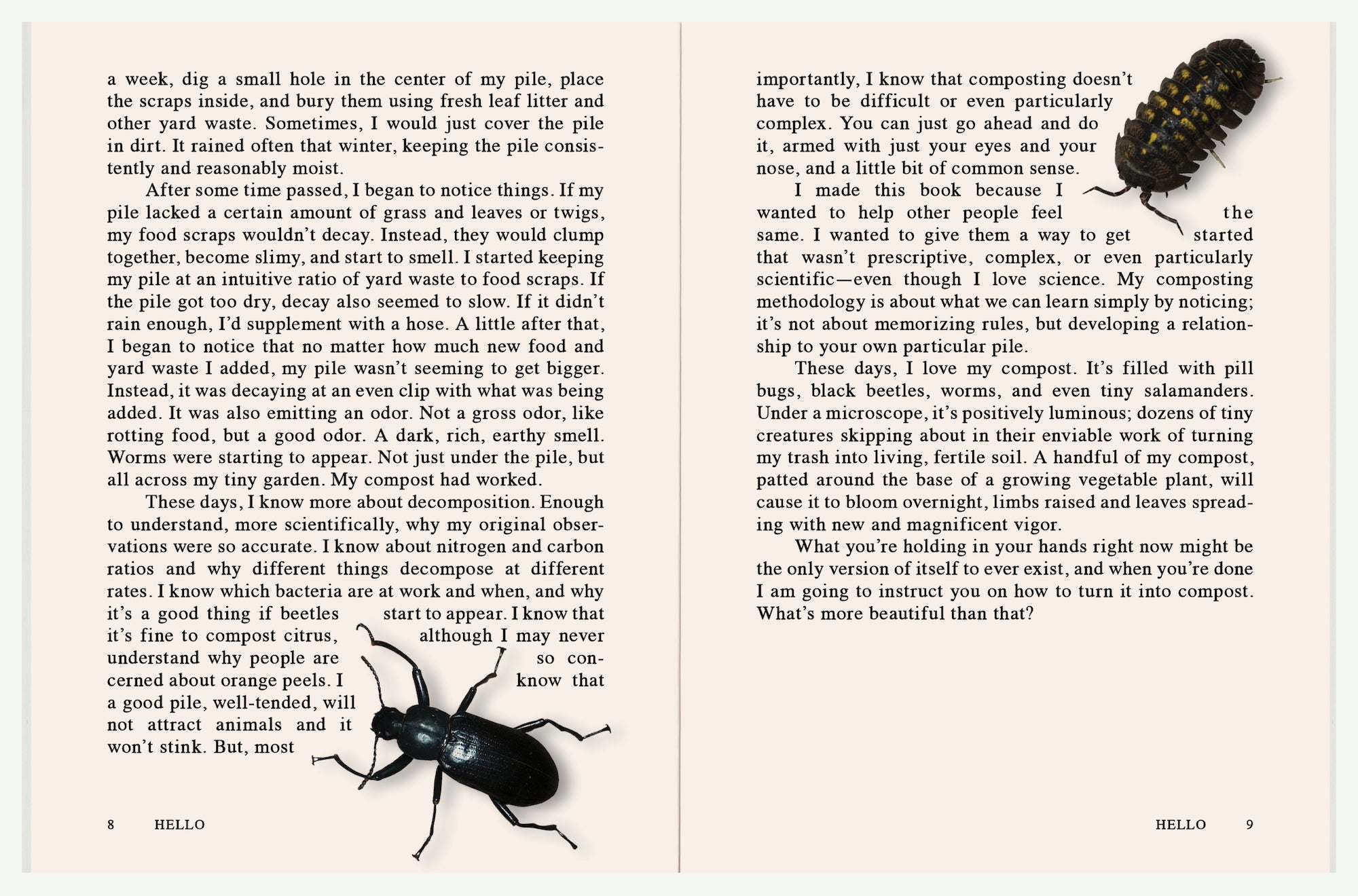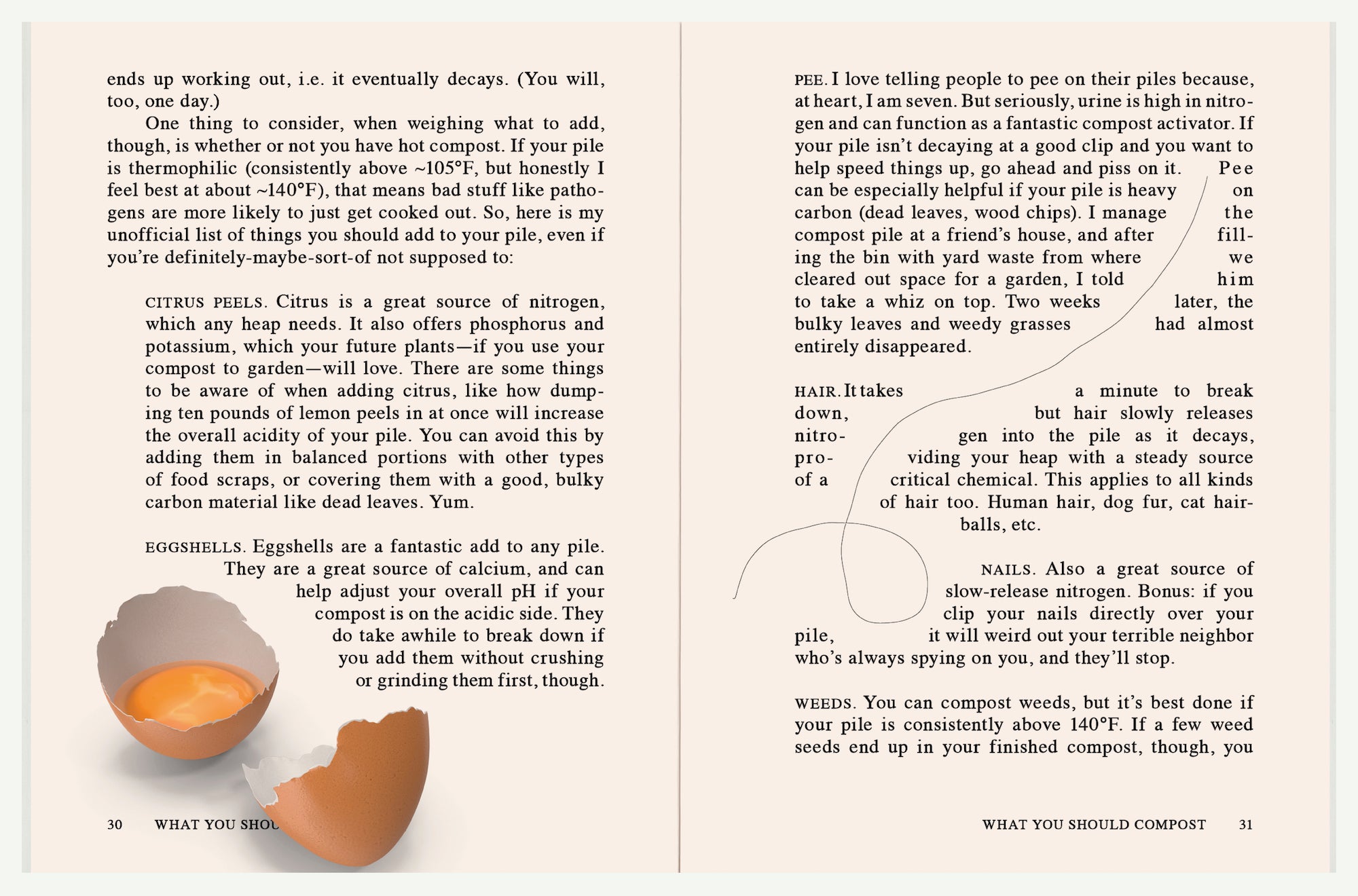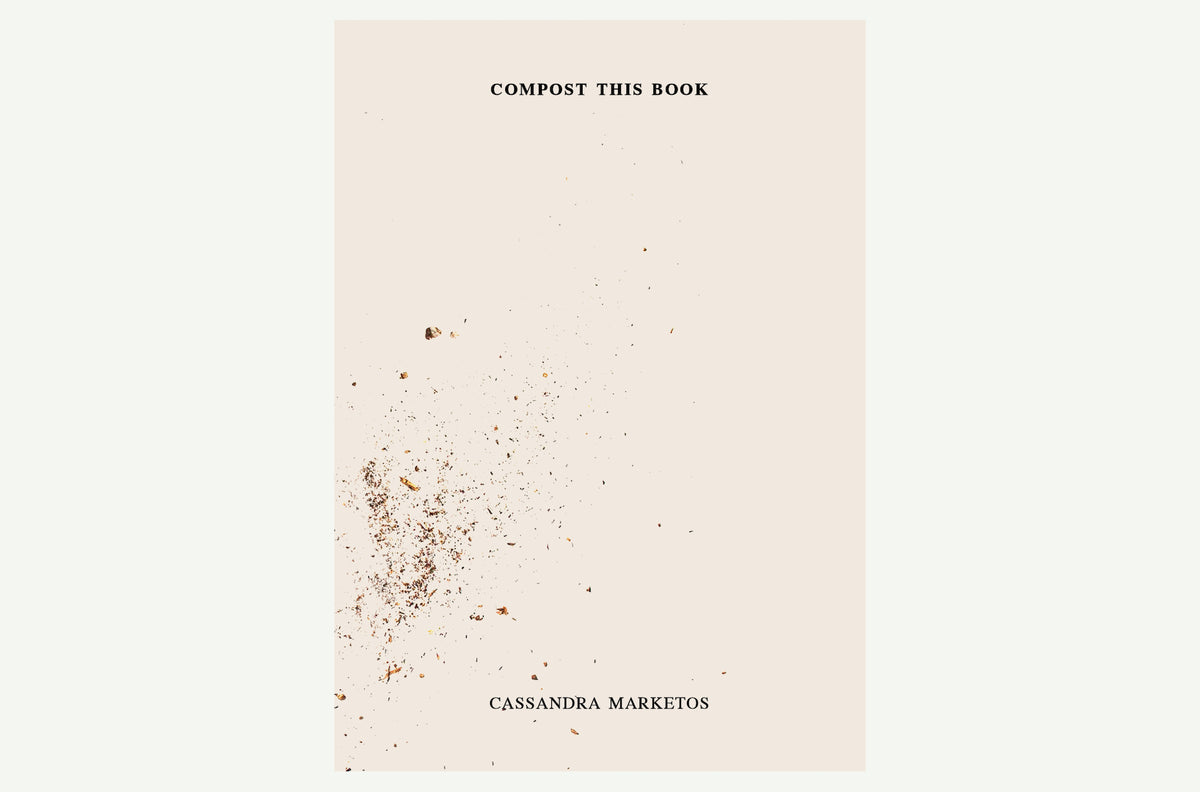 Compost This Book | PREORDER
Cassandra Marketos
This page is for preorders only, which are now closed. To purchase a copy, please go to this link: Compost This Book
Compost This Book is an essential introduction to composting for beginners. Author Cassandra Marketos, drawing on her extensive experience as a community composter in Los Angeles, focuses on key components necessary to establish a productive and enjoyable compost pile. This guidebook is an ideal companion for individuals interested in getting started with composting and includes instructions for composting the book itself to complete its lifecycle.

Cassandra Marketos is a Los Angeles-based writer, compost practitioner, and community volunteer. She works in her neighborhood to divert food waste from landfills, maintain a community compost hub, and provide education on decay. Her work has appeared at Vielmetter Gallery, where she designed a compost pile from pieces of the gallery itself. You can read her reflections on compost and the philosophical implications of decomposition in her newsletter The Rot, at therot.substack.com.
4.25 x 6 in.
54 pages
Preorders only. Books will ship in early October.