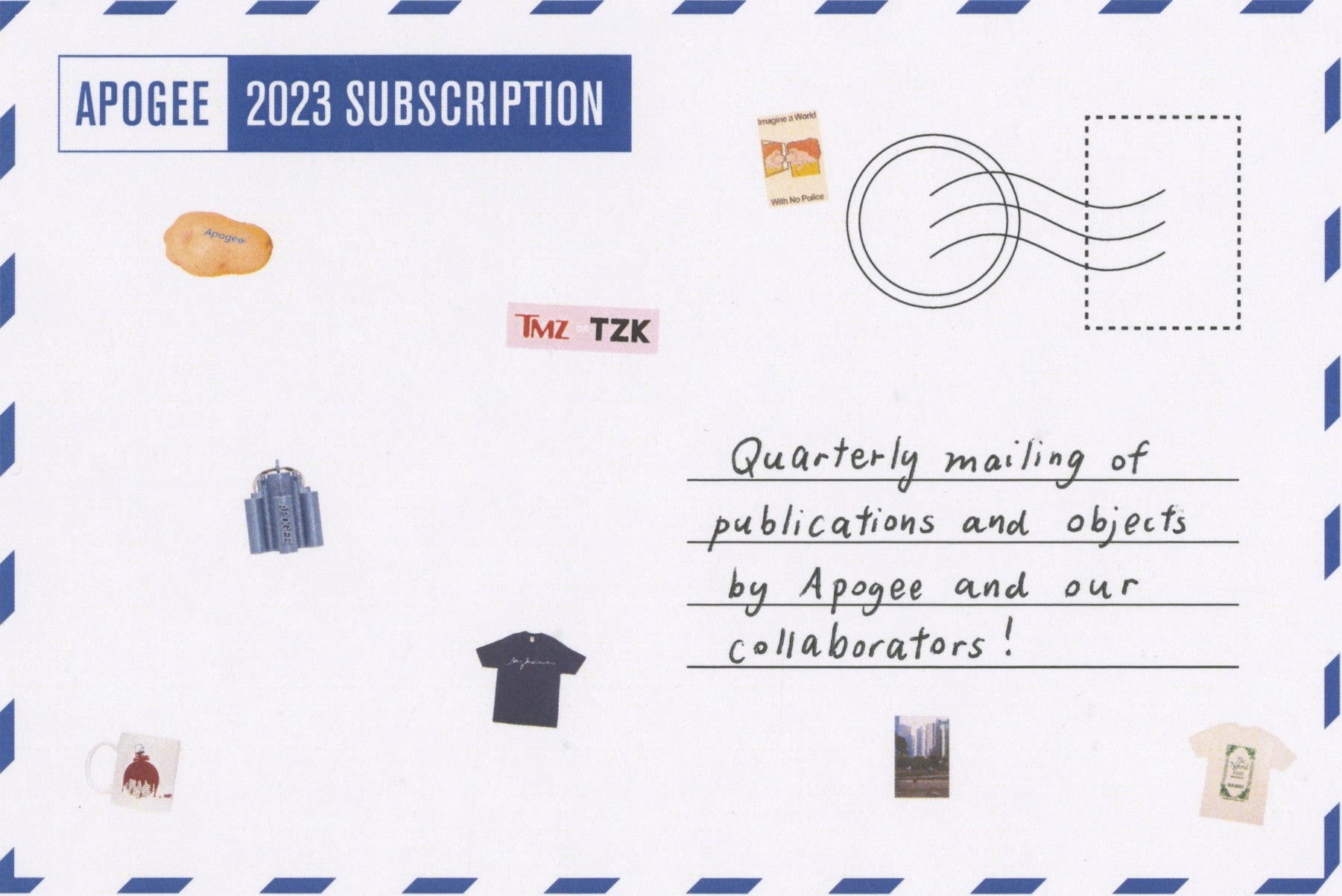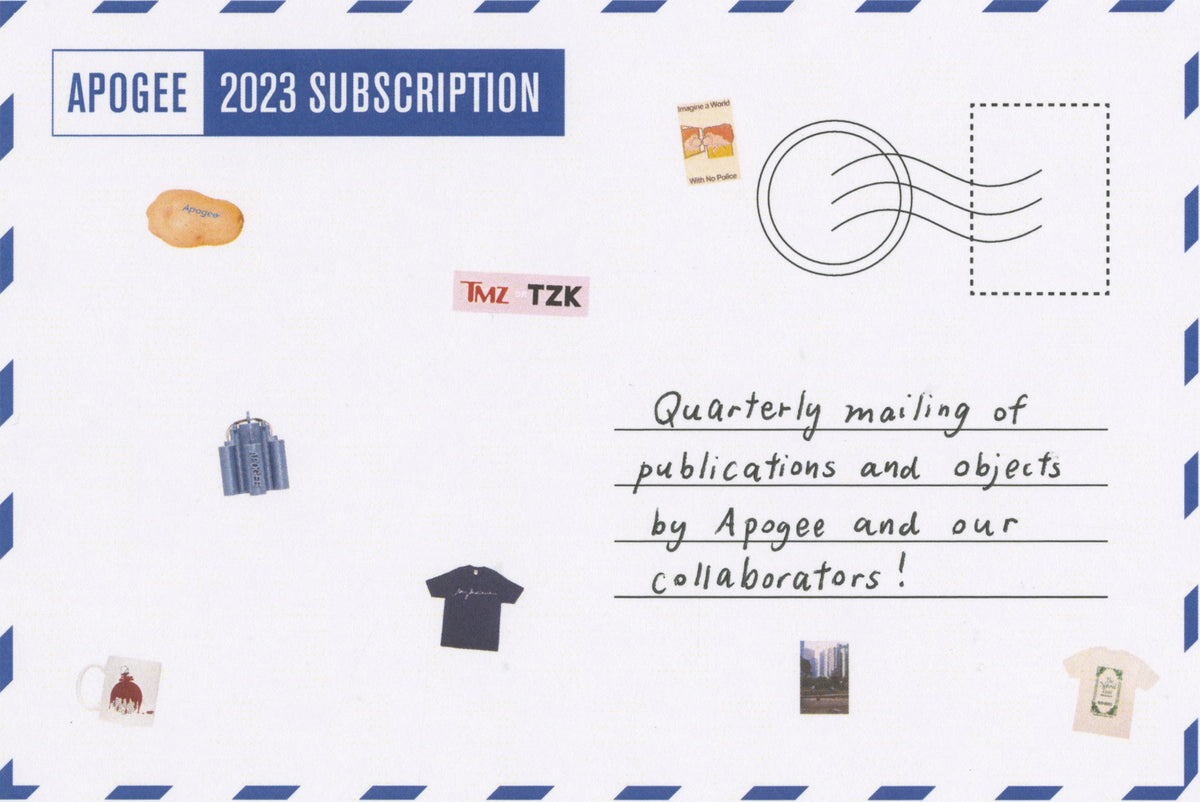 Apogee Graphics 2023 subscription includes a hand-picked selection of publications and objects made by us and our collaborators. Subscribers will receive a quarterly mailing of a book or object and some special surprises.
Items include:
Free Piano, a book by Nick Relph
Poem Heat Mug, a magic mug with a poem by Jae Yeun Choi
Public Domain Issue #1, made in collaboration with Felix Bernstein and Gabe Rubin
A t-shirt
A stress potato
The Life of Van Gogh poster
and more!